"We uniquely blend our free weight equipment with powerful education to deliver strength programs that get results – for you, your clients and your facility."

Erik Blomberg, Eleiko CEO
The Eleiko learning system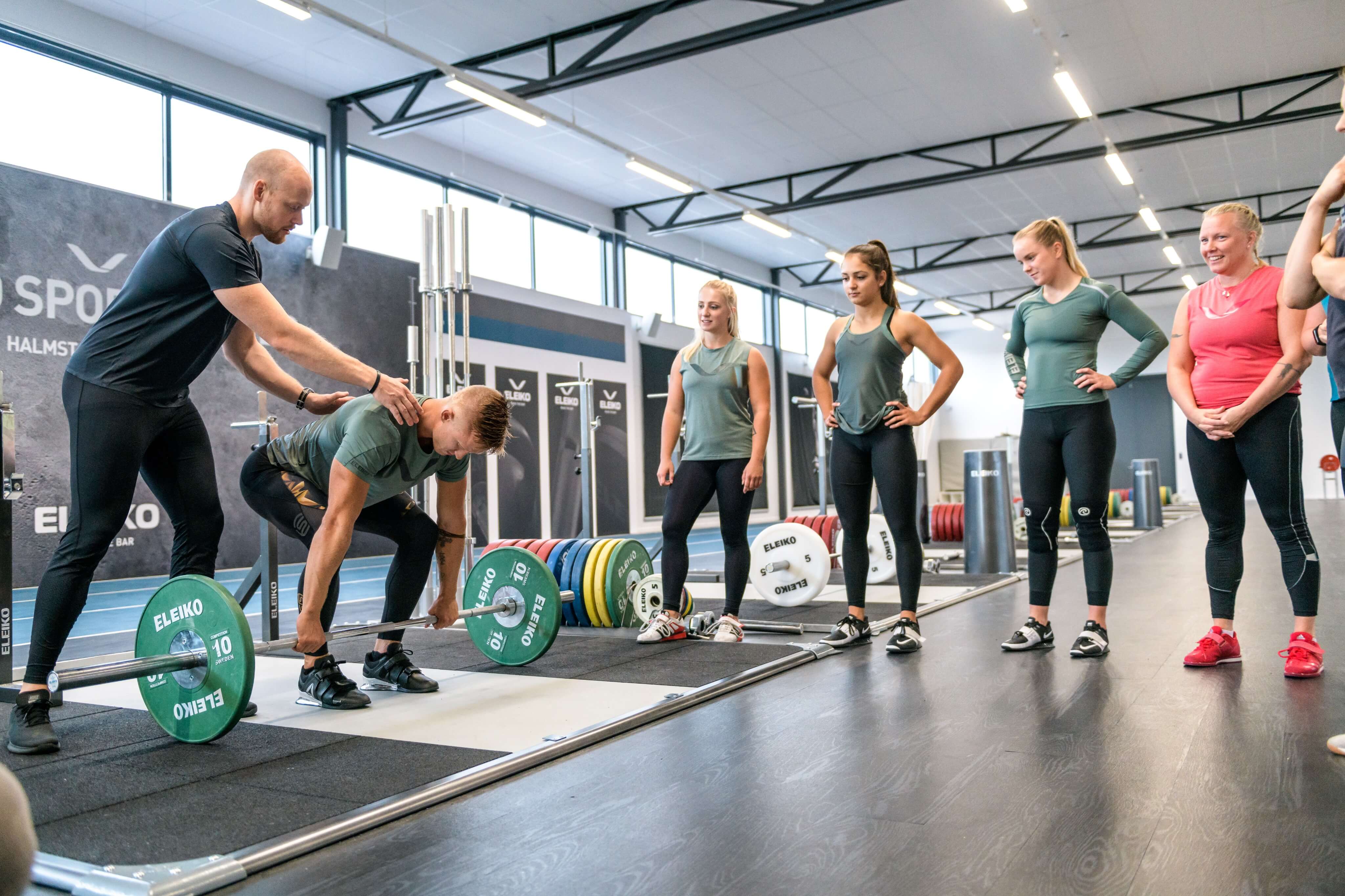 The Eleiko Education System
Education is the process of leading someone to a mental, physical and intellectual response. The foundation of the Eleiko Education System is grounded in both the mental and physical Science of Coaching, Performance and Programming.

Our Coaching System is based on our strategy Engage, Equip and Empower. Utilizing this strategy builds trust between coach and client/athlete, giving them the skills they need to enhance their performance and become empowered to sustain that performance. This strategy is supported by our 5-methods of coaching: communication and learning, organisation, instruction, cueing and feedback, empowerment.

Our Performance System is based on our strategy of Position, Action and Performance. Through this strategy you begin to understand that performance is derived from the combination of our mental and physical positions and actions. This system will enable you to adjust equipment, position and action to challenge your client/athlete and increase performance.

Our Programming System is based on our strategy of organizing training into the focused phases of Base, Build and Peak. This strategy uses Clarity, Challenge and Coaching. Clarity helps you understand the ability and desired outcome of your client/athlete. It further determines how you should Challenge your client/athlete and which acute variables are best suited to achieve the desired outcome. All of this is brought together with effective Coaching which will increase performance and empower sustainability within your client/athlete.